BOLT is a Norwegian consulting company, located in Stavanger, which offers professional strategic and financial transaction consulting in connection with the sale of companies, mergers and acquisitions.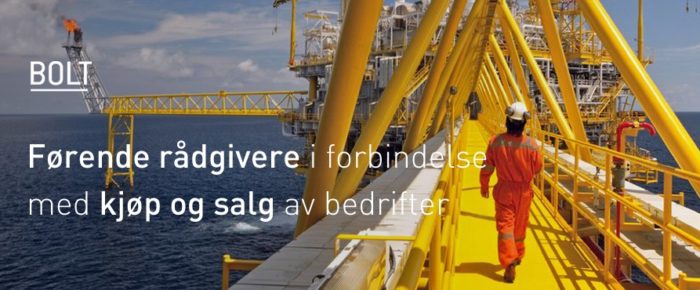 SSALE OF COMPANY
BOLT offers transaction advice in connection with business sales. Selling a business can be a complicated process, which requires careful planning. BOLT's advisers assist business owners throughout the country with an orderly sales and negotiation process. We assist throughout the entire negotiation process, and plan an optimal strategy for our customers.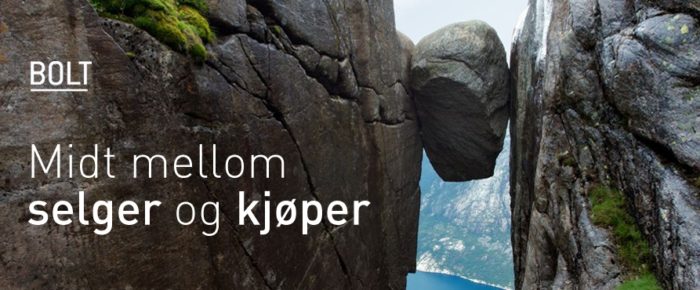 PURCHASE
Buying a company can be a natural part of consolidation processes in various industries, it can also be a part of a growth strategy, internationalization process, positioning strategy, or a way to gain access to expertise, technology, customers, patents or a new geographical catchment area. BOLT assists both Norwegian and foreign industrial and financial buyers with the acquisition of small and large Norwegian companies.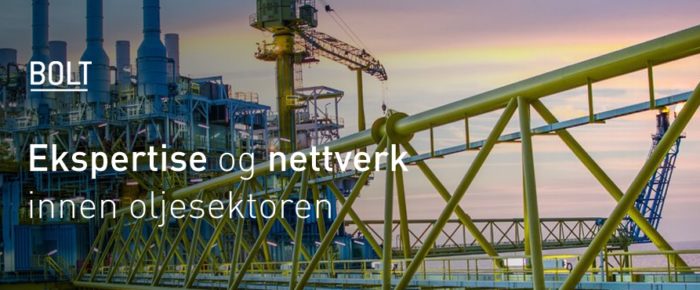 COMPANY VALUATION
Valuation of companies is a central part of BOLT's services. As an independent business broker, BOLT prepares professional valuations of both small and medium-sized companies throughout the country. BOLT uses recognized valuation methodology combined with experience from a large number of transactions to prepare a value estimate.